Knox Middle
Features at a glance
Foreign language instruction
Career technical education courses
AVID college preparedness school
School-based sports and athletics clubs
Wellness programs and onsite wellness coordinator
Safe and inclusive anti-bullying leadership programs
Before and after school care
Additional Visual and Performing Arts clubs, partnerships, and opportunities
Gifted and Talented Education
Music
Knox Middle School offers:
RIGOROUS COURSES: History and English Language Arts, GATE Cluster and Seminar Courses, Spanish 1,2 and Spanish 3,4, Advanced Music classes
ENGAGING CURRICULUM: Common Core Curriculum prepares students for success in college and the career of their choice. Next Generation Science Standards encourage students to participate in the process of science and engineering by constructing explanations and designing solutions. STEM is also supported through our Intro to Coding and MESA electives, as well as our Robotics program.
AVID: The AVID program is a course which prepares students for 4-year colleges and universities. Students learn strategies for organization, participate in tutorials, listen to guest speakers, participate in field trips and community service activities. Students learn skills that improve collaboration, note-taking, and enhance reading and writing capabilities.
MUSIC: Knox's robust music program includes: Guitar, Beginning and Advanced Orchestra and Beginning and Advanced Band.
ART: Knox Middle is part of a Title 1 Arts grant to integrate arts into our History curriculum.
EXTRACURRICULAR ACTIVITIES: Track and Field Club, Gardening Club, Primetime sports and clubs, Robotics Lego League, ASB, Yearbook, Fishing, and CJSF.
And More!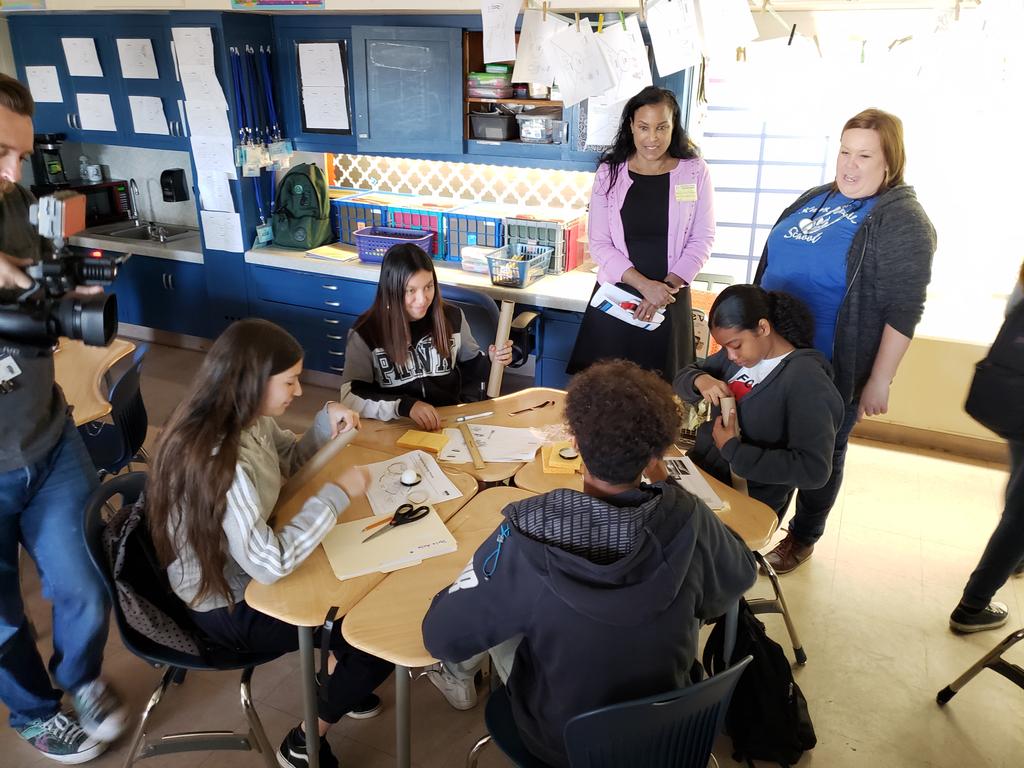 Contact us
Address
Knox Middle
1098 S. 49th St
Get in touch