San Diego Met
Features at a glance
Foreign language instruction
Career technical education courses
An organic garden on campus
Parent involvement programs, including a parent center
Supports for LGBTQIA students, including a GSA club
Wellness programs and onsite wellness coordinator
Safe and inclusive anti-bullying leadership programs
Internships with local companies in STEAM fields
Dual college enrollment enabling students to earn college credits
Scholarship-level athletics
Opportunities for internships and apprenticeships
Additional Visual and Performing Arts clubs, partnerships, and opportunities
Integrated project-based learning
San Diego Metropolitan Regional, Career, and Technical High School (known affectionately as "The Met") is a public, innovative, student-centered school in the San Diego Unified School District, and part of the Big Picture Learning network.
San Diego Met is one of 80+ schools in the United States, Australia, and Europe that exemplifies the philosophy and practices of Big Picture Learning.
Students at San Diego Met earn attendance credit through independent study contracts. Three days per week students are engaged in academic study on campus; the other two days each week are devoted to Learning Through Internships (LTI). Students complete academic projects under the guidance of a workplace mentor. San Diego Met partners with more than 475 businesses in the San Diego area.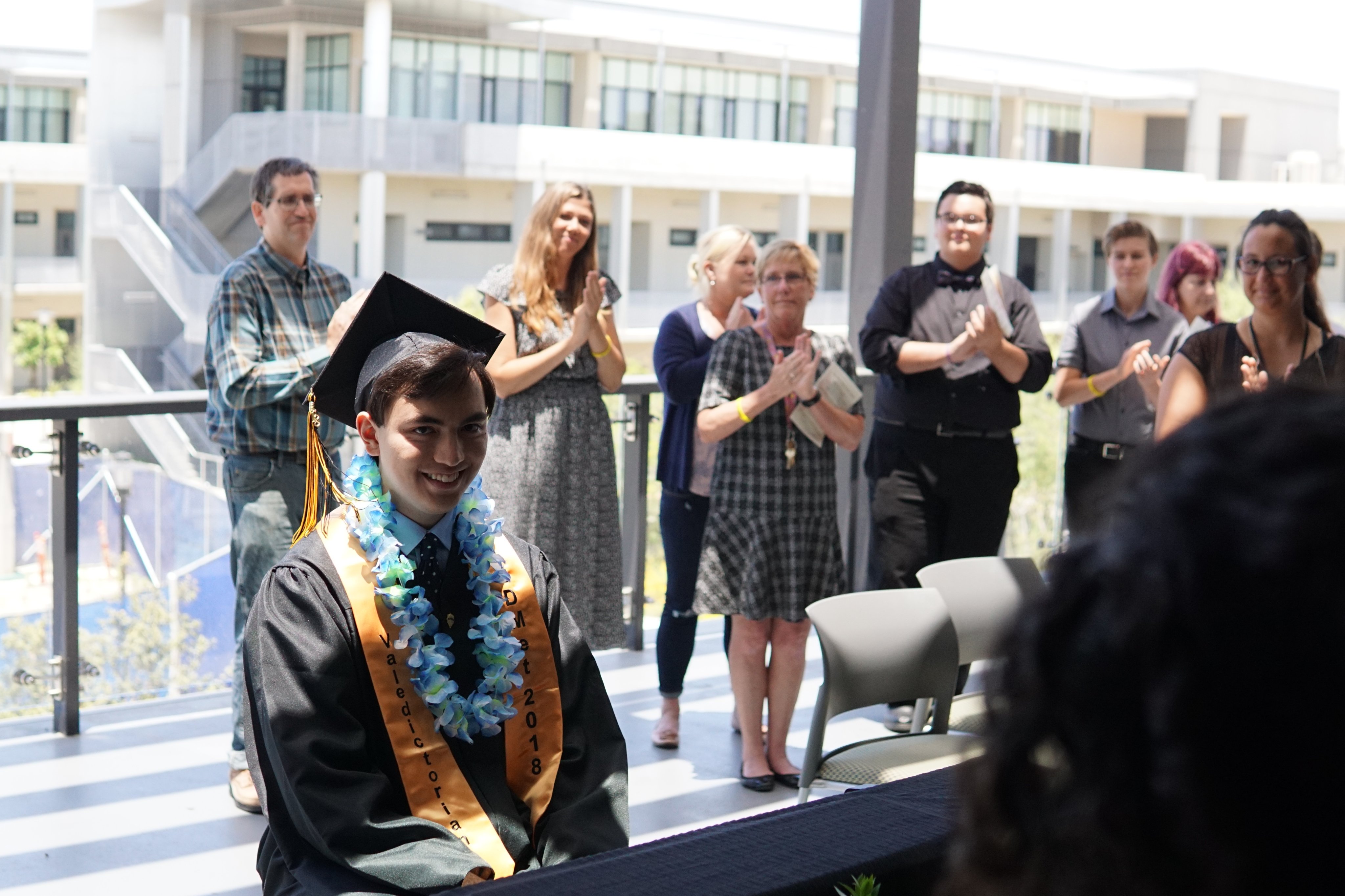 At the Met, we believe that every student has unique interests, skills, and learning styles, and as such, our teachers focus on "one student at a time," building a close relationship with each student and truly personalizing each student's educational path. We are located on the campus of San Diego Mesa College, and we leverage our strong relationship with Mesa to provide students with unparalleled college access and preparation.
We are distinguished by our three pillars:
1. Advisory - Every student joins an Advisory when they enter the Met. This is a tightly knit cohort of about 15 to 20 students who work with the same advisor throughout their time at the Met. This provides the space to build a family atmosphere, and allows advisors to understand the student's interests and needs, which leads to authentically personalized learning for the student.
2. Internships - Every student (grades 9-12) has an internship, which is our "classroom in the community." Internships serve as the basis of career exploration and work experience. Students choose internships based on their interests, and develop strong relationships with mentors who are professionals and experts in their field.
3. College Classes - Every student, starting in grade 10, has the opportunity to enroll in college classes at San Diego Mesa College, and earn transferable college credits. All fees and textbooks are paid for by the SD Unified School District.
How to Apply
If you are interested in enrolling at the Met, you do NOT need to submit a Choice application. See the Application instructions and how to enroll here:
Contact us
Address
San Diego Met
7250 Mesa College Dr., Rm. K204
Get in touch